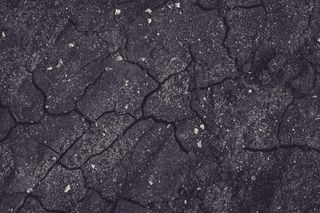 Signs of Foundation Problems: How to Identify Early Warning Signs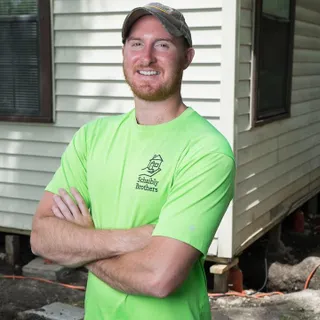 Curtis Schaibly Published: July 25th, 2023
Early Detection is Key
As experts in the foundation repair industry, we understand the significance of early detection when it comes to addressing foundation issues. In this comprehensive guide, we will walk you through the key warning signs that may indicate potential foundation problems in your home. By being vigilant and proactive, you can protect your investment and ensure your family's well-being for years to come.
Visible Cracks in Walls and Floors:
One of the most obvious indicators of foundation problems is the presence of visible cracks in your home's walls and floors. Pay close attention to cracks that extend from the corners of doors or windows, as well as those that form in a stair-step pattern along the brick or concrete exterior. Horizontal cracks, especially in the basement walls, can also signify potential foundation trouble. If you spot these cracks, it's crucial to have them inspected by our experienced team at Schaibly Brothers to determine their severity and the necessary course of action.
Uneven or Sagging Floors:
Take notice if your once level and smooth floors now seem uneven or sagging. This can manifest as noticeable sloping or dipping in the flooring, making furniture wobble or doors rub against the frame. Such issues could indicate that the foundation beneath your home is shifting or settling unevenly, requiring immediate attention to prevent further structural damage.
Difficulties with Doors and Windows:
Foundation problems can affect the alignment of doors and windows in your home. If you find it increasingly difficult to open or close doors, or if they no longer latch properly, your foundation may be to blame. Similarly, windows that become challenging to open or close smoothly could be experiencing issues related to foundation shifts. Don't delay in contacting us for a thorough inspection if you encounter these problems.
Gaps Around Doors and Windows:
Keep an eye out for visible gaps between doors, windows, and their respective frames. These gaps may be more apparent near the corners and could indicate that the foundation is shifting, causing structural elements to pull away from each other. Addressing such issues promptly can prevent further water infiltration and energy loss.
Cracks in Exterior Brickwork:
If your home features brick or stone exteriors, inspect them regularly for cracks or separations. Cracks that appear to widen or progress over time may suggest foundation settlement or movement. Our team at Schaibly Brothers can assess these cracks and determine whether they are superficial or indicative of more severe foundation issues.
Issues with Plumbing and Drainage:
Unexplained plumbing problems, such as recurring leaks or drainage issues, may be tied to foundation problems. Foundation shifts can lead to compromised pipes and drainage systems, causing water-related issues both inside and outside your home. If you notice any unusual plumbing or drainage problems, consider it a red flag and contact us for a thorough inspection.
As a homeowner, being vigilant about early warning signs of foundation problems is essential to preserving the structural integrity of your property. At Schaibly Brothers Foundation Repair, we are dedicated to providing expert solutions for foundation issues, tailored to your specific needs. If you've noticed any of the warning signs mentioned in this article, don't hesitate to schedule a comprehensive inspection with our professional team. Together, we can ensure the longevity, safety, and value of your cherished home.
Related Articles