The Foundation Repair Process: What to Expect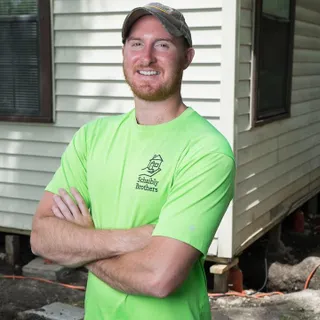 Curtis Schaibly Published: September 12th, 2023
The Foundation Repair Process: What to Expect
When you discover signs of foundation problems in your home, it can be overwhelming. From worrying about the potential cost of repairs to the disruption it may cause to your daily life, there is a lot to consider. Understanding the foundation repair process can help alleviate some of that stress and prepare you for what's to come. Here's what you can typically expect during the foundation repair process:
Initial Inspection: The first step in the foundation repair process is a thorough inspection by a qualified professional. They will assess the extent of the damage and determine the underlying cause of the problem. This may involve taking measurements, checking for cracks, and examining the soil and drainage around your home.
Proposal and Estimate: Once the inspection is complete, the contractor will provide you with a detailed proposal and estimate for the repair work. This should include a breakdown of the costs, a timeline for the project, and a description of the recommended repair method.
Permits and Preparation: Before the repair work can begin, the contractor may need to obtain permits from the local municipality. This may involve submitting plans and specifications for the project. Once the permits are obtained, the contractor will prepare the work area. This may involve moving furniture, covering floors and walls, and excavating the area around your home if necessary.
Repair Work: The actual repair work will depend on the method being used. Common methods include installing piers or pilings to stabilize the foundation, injecting foam or epoxy to fill cracks, or lifting and leveling the foundation with hydraulic jacks. The contractor will take care to minimize disruption to your home and landscaping as much as possible.
Clean-Up and Final Inspection: Once the repair work is complete, the contractor will clean up the work area, restoring it to its original condition as much as possible. A final inspection will be conducted to ensure that the repair work was done correctly and that all issues have been addressed.
Payment and Warranty: After the final inspection, you will be asked to make payment for the completed work. Be sure to obtain a written warranty for the repair work, which should outline the terms and conditions of the warranty and specify what is covered and for how long.
Remember, every foundation repair project is unique, so the process may vary slightly depending on the specific circumstances of your home. It's important to choose a reputable contractor who will take the time to explain the process to you in detail and answer any questions you may have. Ultimately, a well-repaired foundation will provide stability and peace of mind for years to come.
Ready to start the repair process? Request a free estimate today.
Related Articles